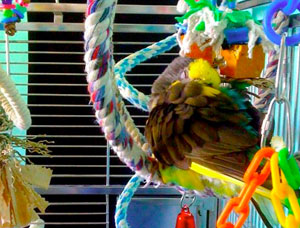 Morrissey
Elderly special needs Meyers
Loves - Rope perches, crinkly paper, cotton, thin balsa slices, foraging, seagrass, scritches, naps and peanut butter jelly sandwiches.
Hates - Food scoopers, people changing his cage papers, & anyone who doesn't have time for a long leisurely scritch session.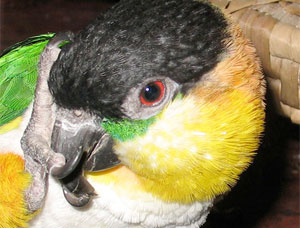 Nico
Black Capped Caique
Loves - All things leather, foraging, BirdyBooty party swings, paper, thin woods, cotton rope, grapefruit juice, biting fingers and getting jazzed up.
Hates - Hats, coats, stepping up & strangers.